Principal Desk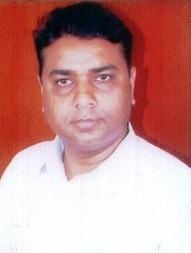 "All knowledge that the world has ever received comes from the mind the infinite library of the universe is in our own mind."
Swami Vivekananda
I welcome you to Netaji subhas College with pride. It is an honour and a privilege to be the Principal of Netaji subhas College , the College that stands for excellence and continuously sets the highest standards, the College that is an alma mater which all alumni look back to with fond memories, the College that has given this country many distinguished personalities and leaders in diverse fields.
We feel proud to provide quality education by equipping our students with skills, confidence and a positive approach with an all round development. The college is relentlessly striving to perceive and maintain academic excellence at the same time.encourages the students to participate in various co-curricular and extra-curricular activities.
imparting their knowledge and play the role of facilitator as well as role model to our students.The members of the non teaching staff are highly dedicated with total commitment towards achievement of our mission and goals.Taking into account our academic achievements, infrastructure, co-curricular, extra-curricular activities and other all-round
Dr. Vivek Mishra  
 Principal   
(Netaji Subhas Mahavidyalaya)